In July 2021, Ralph Lauren opened a pop-up in Ginza, the most fashionable district in Tokyo. The select shop shows the timeless and heterogeneous universe of the famous brand since its creation in 1967. « Au Petit Parisien » shelves accompany subtly the sophisticated simplicity of its iconic Polos.
In August 2020, Mariage Frères opened a new shop in Shinjuku, in the heart of Tokyo.
The rows of boxes from the famous teahouse sit on lovely shelves "Au Petit Parisien". Our Black Ebonized coating creates a great harmony with so singular black color of Mariage Frères.
Whitin an elegant atmosphere, you will find out a tea made from white leaves collected at the foot of Mont Fuji.
Working desk «Au Petit Parisien » was chosen to furnish heroine's appartment house in the movie " Ni une Ni deux " (2019) with Mathilde Seigner !
« Au Petit Parisien » has renovated the interior of Restaurant « Le Hide » a stone thrown from the Arc of Triumph in Paris. In a casual and cocooning atmosphere, you will appreciate the creative and authentic cooking of chef Koba.
AT THE PARIS INTERNATIONAL AGRICULTURAL SHOW !
« Au Petit Parisien » decorated the Corsican cheese dairy Pierucci's booth at the Paris International Agricultural Show 2018, in Porte de Versailles Convention Center, Paris. A cosy and friendly atmosphere. Yam yam !
Au Petit Parisien on Youtube !
Have a look at our PM2 model on YouYube !
During this winter campaign, we offer a 10% discount on this bookshelf.
You are welcome to avail yourself of this offer until January 31st 2017 !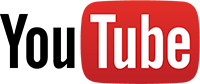 One of our brands, «Au Petit Parisien » is currently on display at the renown Parisian contemporary art center, Palais de Tokyo, for the exhibition « Double Self », a staging of a thriller by Franck Thilliez. The pieces are selected to part of the furniture and objets that reconstruct a crime scene ! You will discover our latest novelty " stool " and rediscover our timeless « Table with roll feet. »
Enjoy your visit !
Vue de l'exposition "Double Je, artisans d'art et artistes" au Palais de Tokyo du 24 mars au 16 mai 2016. Photo : Aurélien Mole